Wide Spectrum of Services - We provide calibration and repair on a broad variety of test equipment from many different manufacturers.
State of the Art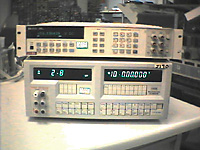 laboratory - Our lab is ISO 9002/25/17025 and ANSIZ540-1 compliant. Several large corporations have audited us and as a result of our commitment to quality they have been our clients for many years, references will be provided upon request.
Turn Around Time - is tailored to the clients needs not ours, calibration takes typically 1 week but we also offer same day, overnight and weekend service.
On-Site Calibration - is offered in many areas, with the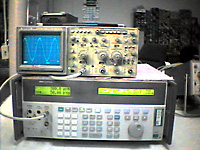 obvious exception of Primary type calibrations, when choosing this option the equipment down time can be cut from what is typically weeks at other labs to hours !
Service Contracts - Full calibration and repair contracts are available for most common test instruments regardless of manufacturer.
Equipment Management - We offer instrument inventory management for those clients interested in outsourcing their instrumentation needs , this service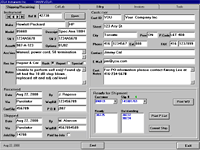 can range from simple database management to actual warehousing of the physical inventory.
Consulting - As an outgrowth of our expertise in this area we also offer Consulting Services on testing, calibration, usage and purchasing of test equipment. During the procurement process our unbiased opinion can be of great value to our clients due to the fact that we are not associated with any particular manufacturer.